Jonas Beuke, M.Sc.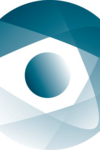 Institut für Medizintechnik

Universität zu Lübeck
Ratzeburger Allee 160
23562 Lübeck
Gebäude 64, Raum 058
Research
Research Interests
Magnetic Particle Imaging
Computed Tomography
Curriculum Vitae
JONAS BEUKE was born in Syke, Germany in 1991. He received his Master of Science in Medical Engineering Science in 2017 from the Universität zu Lübeck, Germany. During his study he was mainly interested in medical imaging and signal processing. In 2017, he wrote his master's thesis on Magnetic Particle Imaging (MPI) at the Institute of Medical Engineering, where he has continued to work on MPI as a research assistant since 10/2017.