Julius Friedemann Werner, M.Sc.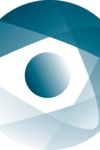 Institut für Medizintechnik

Universität zu Lübeck
Ratzeburger Allee 160
23562 Lübeck
Gebäude 64, Raum 024
---
---
Image Reconstruction
Particle Therapy Verification
Prompt Gamma Timing
---
JULIUS FRIEDEMANN WERNER was born in Oranienburg, Germany in 1998. He received his Bachelor of Science in Medical Engineering in 2019 followed by his Master of Science in Medical Engineering from the University of Lübeck in 2022. He wrote his master thesis in collaboration with the Turin section of the Italian National Institute for Nuclear Physics (INFN). During his studies he was mainly interested in image processing and reconstruction with a focus on particle therapy verification. Since February 2022 he is a research assistant at the Institute of Medical Engineering in the field of nuclear imaging.
---
2022[ to top ]
Ferrero, V., Werner, J., Cerello, P., Fiorina, E., Vignati, A., Pennazio, F. and Rafecas, M.:

Estimating the stopping power distribution during proton therapy: A proof of concept

,

Frontiers in Physics

, 2022,

DOI:

10.3389/fphy.2022.971767

.

Pennazio, F., Ferrero, V., D'Onghia, G., Garbolino, S., Fiorina, E., Villarreal, O. A. M., Milian, F. M., Monaco, V., Monti, V., Patera, A., Werner, J., Wheadon, R. and Rafecas, M.:

Proton therapy monitoring: spatiotemporal emission reconstruction with prompt gamma timing and implementation with PET detectors

,

Physics in Medicine & Biology

, 67

(

6

)

, 065005, 2022,

DOI:

10.1088/1361-6560/ac5765

.
---
Julius J. Friedemann Werner, Iterative Rekonstruktion der Energiespektren prompter Gammastrahlung mittels Compton-Kameras für die Anwendung in der Partikeltherapie, Bachelor thesis, Institute of Medical Engineering, University of Lübeck, 2019
Julius J. Friedemann Werner, Stopping power estimation from prompt gamma timing data for particle therapy verification, Master thesis, Institute of Medical Engineering, University of Lübeck, 2022